According to Chuck Palahniuk…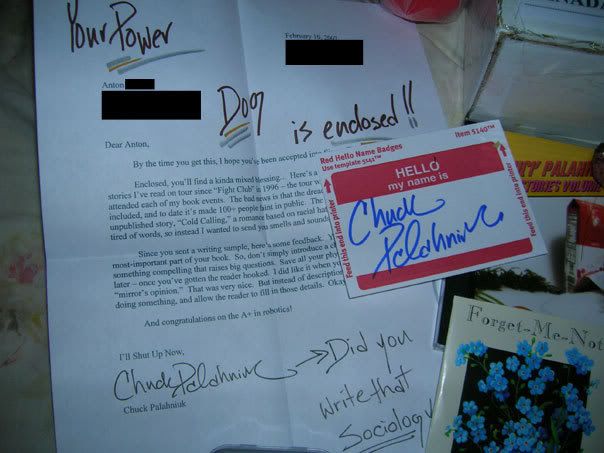 My power animal is the weiner dog.
A few weeks back, I sent Chuck Palahniuk, the author of some awesome novels like "Fight Club" and "Choke," a letter and a small sampling of some of my writing.
It pretty much comprised of drunk ramblings, bar stories, and some mildly coherent sentences. Chuck, if you're reading this, you're a classy guy. Thanks for the presents and the letter.
As you saw from the picture above, I got a package in the mail today from Mr. Palahniuk. I can't remember everything that was in the box but the really, really cool items were: the autographed CDs, picture, nametag, and letter. There was random candy and seeds as well. Pictures below! Yes, I know some are stretched. Just click them.
Did I mention the severed finger?