How Battlestar Galactica Might End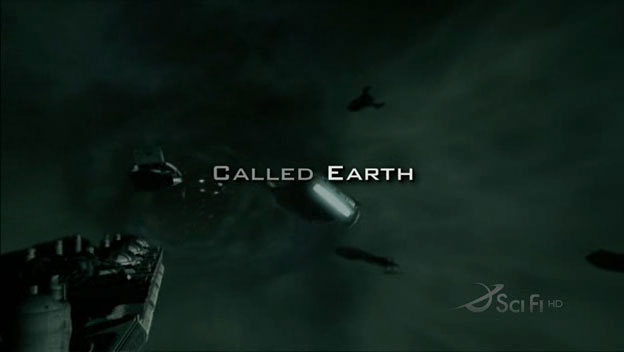 Warning: Here be possible spoilers.

The Thirteenth Colony / Tribe travelled to the new tribes' galaxy via something called "sub-luminal." Since it's not the show's typical "FTL" (faster than light) travel, it took them several thousand years. If you recall, the idea of FTL travel is supposed to be instantaneous travel. This, we can assume, involves something the science fiction universe calls "subspace."
The thing about real space travel is that you become out of synch with the rest of the Universe or at least your point of origin and destination. When NASA sends out a space shuttle, they discovered that when the astronauts returned, they are a few miliseconds to a few seconds younger then the rest of the world. This happens even at the relatively low speeds we use.
Now imagine going faster and approaching the speed of light. That fraction of a second of time travel those astronauts experienced is multiplied exponentially. They'd be out of synch with the rest of the Universe. This could be by hours, months, years, or thousands of years depending on how long they travel.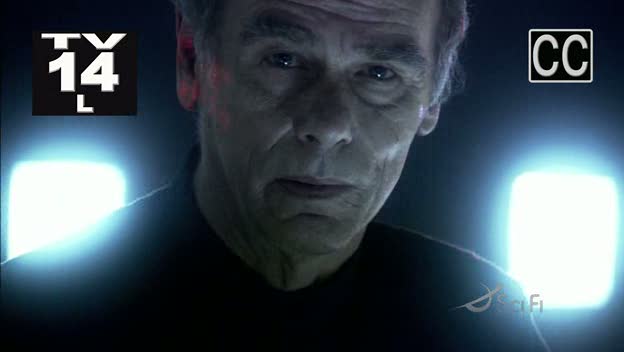 According to shows like Star Trek, to counter the time distortion caused by accelerating towards the speed of light, one has to form a field or a bubble that will surround your vehicle. This bubble should, in theory, keep you within the same time as the rest of the universe. They call this "Warp speed" in the Star Trek
, "hyperdrive" in the Star Wars Trilogy
, and FTL in Battlestar Galactica
.
So all that aside, since the Galactica is on the brink of hull breech and utter destruction, the fleet will probably have to switch to sub-luminal travel. This will cause them to be thousands of years out of synch with the rest of the Universe again and they'll probably head back to the colonies.
By this point, they probably would have come up with a way to deal with John Cavil.
By the time they reach the colonies, the Nuclear fallout from the Cylon attack would have dropped down. The twist will probably be something like the survivors have reformed the planets and or have developed artificial intelligence again.
Why do I think this? They always show a clip at the beginning of the show of people travelling through some sort of wormhole, pictured at the top of this post. That looks like sub-luminal travel to me.
That and I also think that Starbuck is either Daniel or Daniel's son.
What do you think?
Categories:
13th colony, Blog, Pictures, Reviews
13th colony, battlestar galactica, ending, finale, ftl, hyperdrive, spoilers, star trek, star wars, sub-luminal, thirteenth colony, warp drive