I got a call today from the CBC office in Vancouver. I was invited to watch the Hour (George Stroumboulopoulos' show on the CBC) but with only an hour or so notice (lawl). I went and watched and won a sweater and a mountain bottle. Sadly the sweater is a medium and much too small for me but it looked cool none the less. To my surprise they had a segment with MG in it and Fairuz (family friend) was interviewed.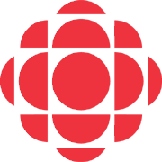 Anyway, George was a really nice and I got free stuff. It was cool to see how tv shows worked, especially when it's a live show. The interviews are mostly pre-taped as are the segments. But yeah, George would talk to the crowd during the commercials but had to go to Whistler after the show. But that does explain why we had to show up way before the show started, that's when he talked it up with the audience.
I want to work at the CBC, heh.