BCFerries sucks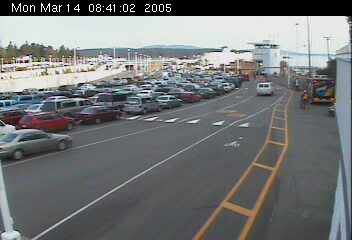 Oh my stars. BCFerries has the worst service ever. I was stuck in the lineup for four hours yesterday night and got home at around midnight. I had gone to Victoria the day before and this was my ride home back to the Tsawwassen terminal.
It was kind of interesting though because I bought a model airplane and finished building it way before I got to board the ferry. The car next to mine was filled with some guys from Quebec and they had a bong in the trunk. Yeah, good times.
I checked out the Military and Navy museum and the Air Museum. I looked at that wax museum too and minature world. Minature world was the worst place ever.
Yeah, I'm still tired from having to wait four hours at Swartz Bay so later.
Oh yeah, NF turned one yesterday! But I was stuck in the line.